Technology
TeamViewer Alternatives: Choosing the Best Video Assistance Platform (2021)
TeamViewer is a remote control, web conferencing, and file-sharing software between computers. It offers several remote assistance functionalities that are also present on the platforms of TeamViewer alternatives like ViiBE. ViiBE's unique ticketing system and call routing feature distinguish it from the other TeamViewer alternatives. This comparison will explore the differences in tools and functionalities between ViiBE and TeamViewer.
Multiple Ways to Make a Call
TeamViewer is available on most devices including Android, Windows, and macOS. Many TeamViewer alternatives, however, are also available on iOS. This is important for ensuring that diverse users can collaborate without facing any technical restrictions.
ViiBE's remote visual assistance platform additionally offers a call routing system. This ensures that internal collaborators can get connected instantly with the right subject matter expertise (SME). The call routing feature is designed with a tag system. Each ViiBE collaborator is assigned to a call center and to one or multiple expertises based on the user's specific knowledge. With this routing system, operators or agents can quickly and easily get in contact with the right expert for any issue based on the internal tagging system.
The first expert to accept the call with the selected tag is instantly connected with the operator in need of support. Thanks to ViiBE's routing system, the operator is connected with the appropriate expert on the first try. Therefore, he or she can immediately begin troubleshooting the problem. As a result, companies report a reduction of downtime, no call redirections and overall operational cost reductions.
In-Call Features Across the Platforms
Both ViiBE and TeamViewer have a variety of in-call features such as the ability to take screenshots, share documents, and share screens. They also both have virtual whiteboards and a set of collaboration tools.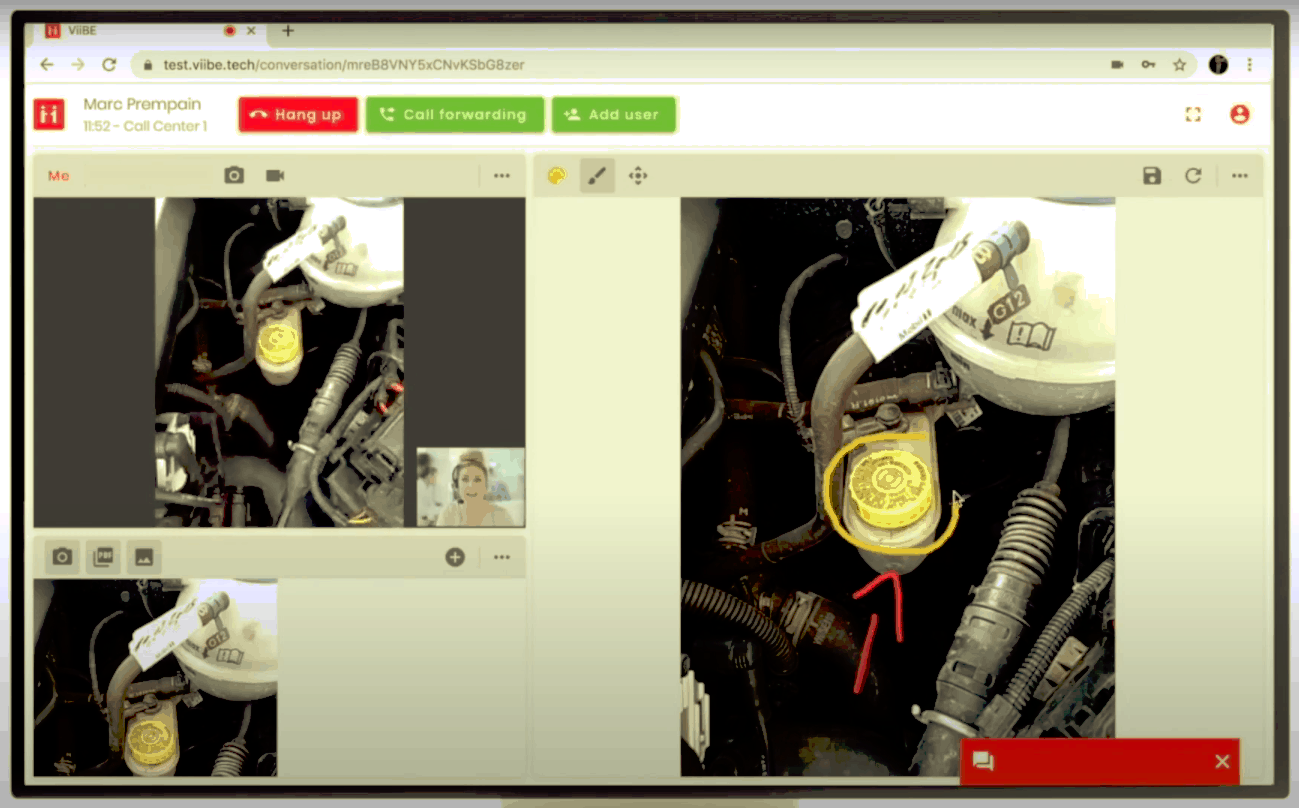 However, in addition to simply transferring the call, ViiBE's call routing option is also available during calls. When adding someone to the call, users can choose to add an expertise rather than a specific user to invite people with particular skills to collaborate.
How to Track your KPIs with the Post-Call Survey
Some TeamViewer alternatives, like ViiBE, have unique features built into their platforms. For example, at the end of ViiBE calls, all call participants are asked to provide feedback on the quality of their call and interaction, and name the call. This feedback and the video recording of the call are archived in tickets.
As a result, users can go into the ticketing system and reference past interactions. Within each video call ticket, users can access all the information related to that call. These tickets include the video recording along with call feedback, all documents and pictures shared during the conversation.
During the exit journey, users are also asked whether the problem was solved during the call, whether a diagnosis was established during the call, and whether a displacement was avoided by using ViiBE's video assistance. These KPIs can be tracked at an individual and call center level, so companies can track their progress.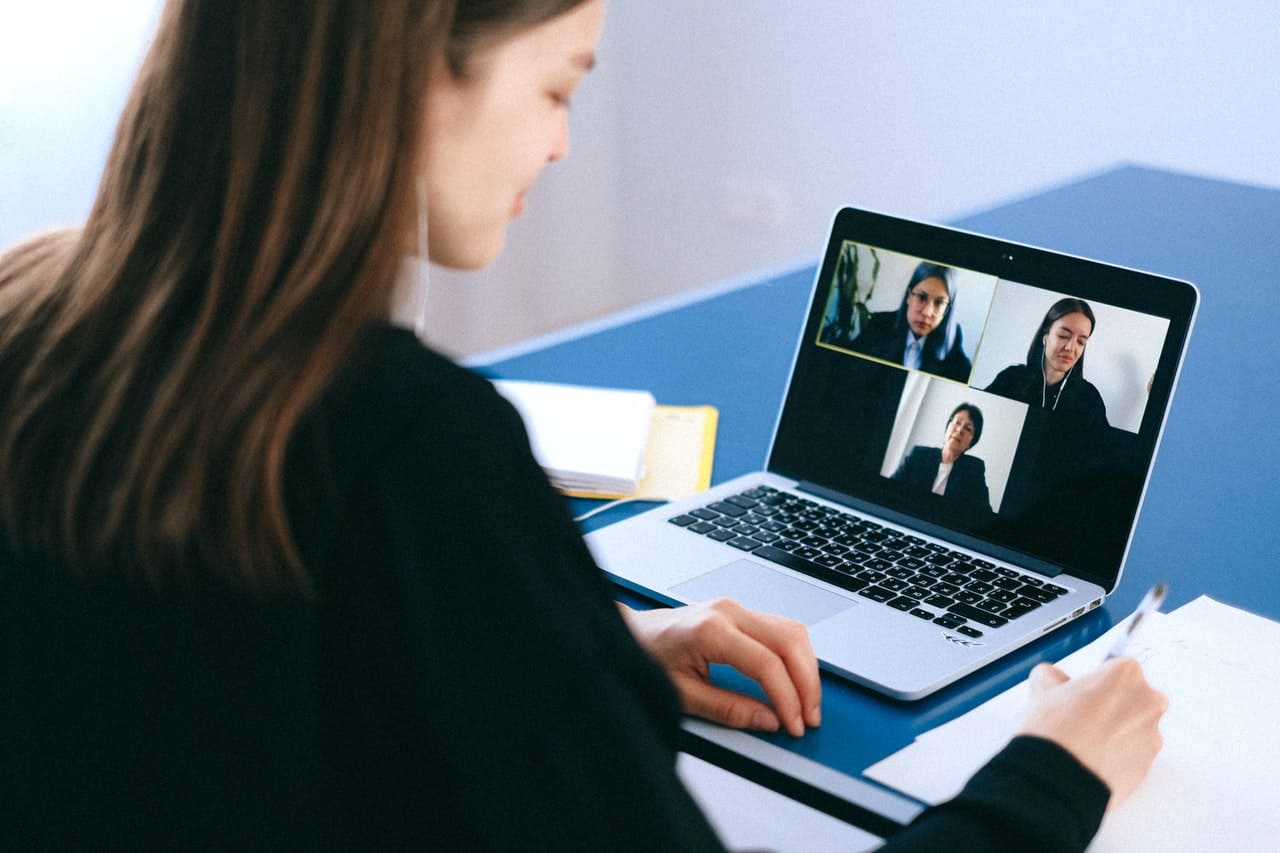 Supporting Knowledge Management
TeamViewer boasts that their system supports knowledge management by remotely guiding novice workers to solve issues on their own. The same is true for TeamViewer alternative, ViiBE. This, however, is not the only opportunity for knowledge management and learning in companies.
ViiBE's ticketing system can also be used to produce learning material. The video archives can be used as a knowledge management system to share information between experienced and novice workers. As a result, employees can learn new skills and be better prepared to resolve issues independently. This is important because companies with knowledgeable workforces are better able to improve operational efficiency and reduce errors. This leads to less machine downtime, no call redirections, and a reduction of expenses.
Overview of TeamViewer vs ViiBE
TeamViewer's software allows users to connect remotely to client computers control their desktops as if the technician was providing assistance in person. TeamViewer alternative, ViiBE is also used to provide remote assistance. ViiBE is the web technology of video assistance, and knowledge management and ticketing system designed for technical support and after-sales services. ViiBE's built-in ticketing system, call routing option, and knowledge management platform distinguishes it as a top TeamViewer alternative.