Technology
Top 10 Best Field Service Platforms for 2021
Field service software is an important tool for companies who want to optimise remote collaboration with on-site field technicians. This is particularly essential for companies with complex technical manipulations or that require machinery to be maintained and repaired.
Strong contenders must be able to connect anyone, anywhere, anytime. Additionally, it is important to have a variety of in-call functionalities that allow experts to properly guide on-site technicians. Finally, the best remote assistance platforms will provide dashboards and analytics. This way, project leaders can track the ongoing performance of their team members.
At the top of the list, ViiBE Communication reigns as the best field service software for 2021. ViiBE's remote visual assistance web app is available across devices and without download. During video calls, ViiBE provides a variety of collaboration tools including file sharing, screen sharing, annotation tools, a red laser tool, and more. These functionalities ensure that field service operations can proceed smoothly and from a distance without needing to send experts on-site.
Additionally, ViiBE's ticketing and knowledge management systems offer efficient ways to generate quantitative data, improve organisational learning, and supervise day-to-day operations. This top field service software helps companies increase first call resolution rates and reduce expert displacements.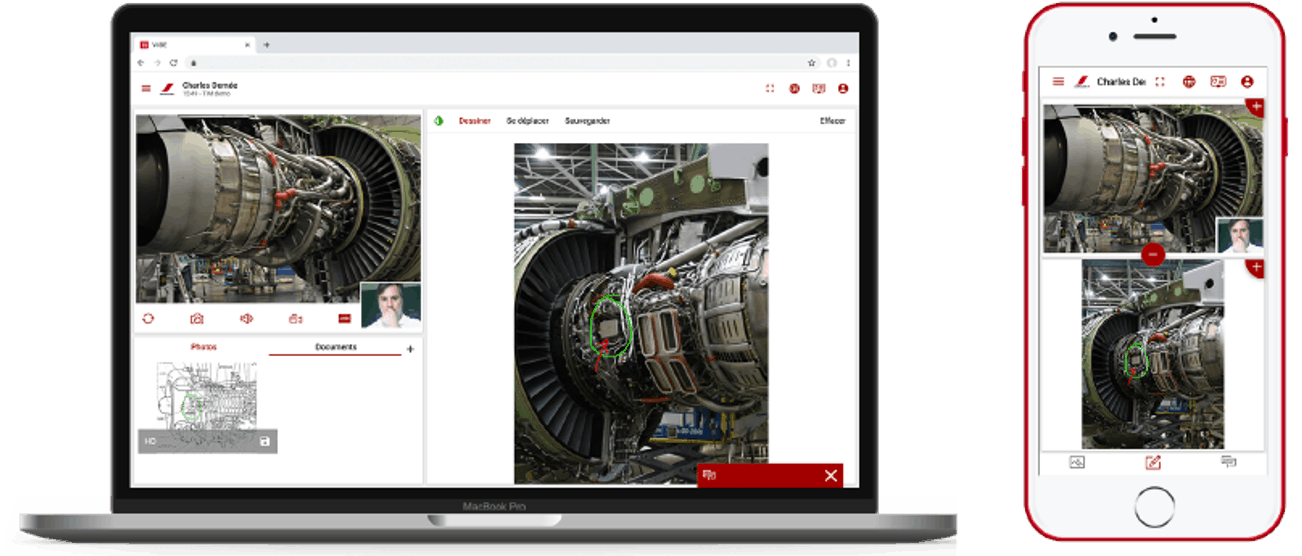 Next on our list is Zoom, taking 2nd place. This cloud-based video call and messaging software offers many classic video conferencing features. Zoom can hold up to 100 meeting participants in video calls at once and it includes the option for the call host to record the meeting. This is a critical feature for organisational learning. Video recordings can be used to show workers real-life interactions around issues as well as how to solve them step-by-step.
Additionally, Zoom offers a web version for external guests, so they can access the platform without downloading the application. This is an important feature since downloading apps causes unnecessary friction for users. However, points were lost for Zoom because its web version is limited and doesn't include the same features as the app version. Overall, it is useful for basic video conversations and solving simple problems.
In the 3rd position, we have Google Hangouts. This is a video call and messaging app integrated into the Google Suite of applications. Hangouts includes a standard set of video call functionalities, but doesn't offer anything too advanced. During video calls, participants can flip their cameras, mute their microphones, turn their cameras on and off, and invite external parties to join the call. These features are all useful for solving simple issues.
Hangouts is accessible across devices and includes a call-in option for non-smartphone users. While this element is important for ensuring workers can always get in contact with experts when they need assistance, the lack of more advanced functionalities is a restraint to resolving complex field service issues.
In 4th place, we have Microsoft Teams. This well-known application in the Microsoft Suite is used for its instant messaging feature, video calls, and integrations with other applications. This remote collaboration platform includes basic video call features that allow users to control their microphones and cameras. Additionally, Teams users can take screenshots on the platform, during calls.
This app is a popular choice for communicating remotely with work teams, but it does not have the capabilities necessary to be at the very top of the list for field service uses. To have a collaborative experience where technicians can remotely solve technical problems, perform inspections, and provide assistance, a specific set of functionalities needs to be available.
Coming in halfway down the list is GoToMeeting at 5th place. This web conferencing service offers audio and video conferencing across devices. It offers standard video call features for a clean and simple user interface. GoToMeeting's in-call features include tools such as custom background options, screen sharing, and HD video.
An interesting element that this app includes is its in-call drawing tools during screen sharing. The laser and drawing tools are simple yet effective additions that could be beneficial for field service operations. Experts can share images or instructions on their screens while adding annotations to better guide technicians in need of assistance. These tools don't push GoToMeeting higher up on our list, because they are only available in screen sharing mode which may limit their use when troubleshooting.
Cisco Webex takes the 6th place. This video conferencing system is designed for traditional, remote team communications. It is in the middle of our list since it distinguishes itself with some of its features which go beyond the basic video call platforms. For example, Webex includes a virtual whiteboard tool during calls. This is useful for field service technicians since it provides a space for collaborative brainstorming between teams at a distance.
Additionally, Webex includes the option to save all meeting recordings locally and turn them into transcripts. This is beneficial for knowledge sharing and learning. Webex didn't score higher because there are not many additional tools beyond the standard camera and microphone options.
Next on the list is Skype, in 7th place. This is a well-known video conferencing platform that specialises in voice and video calls. Despite being a popular choice for basic video chat uses, Skype does not provide the tools necessary to collaborate for field services. The platform has basic features for camera and microphone usage, as well as a messaging function, but it doesn't include anything beyond a simple voice call.
One benefit of using Skype over other basic video call solutions is that it allows its documents and video recordings to be archived. This is useful for organisational learning purposes so workers can see how issues have previously been solved. The limitation of this feature is that these archives are only accessible for 30 days. This would likely limit the benefits that workers can get from accessing the archives as the learning opportunity is limited to a 30-day window.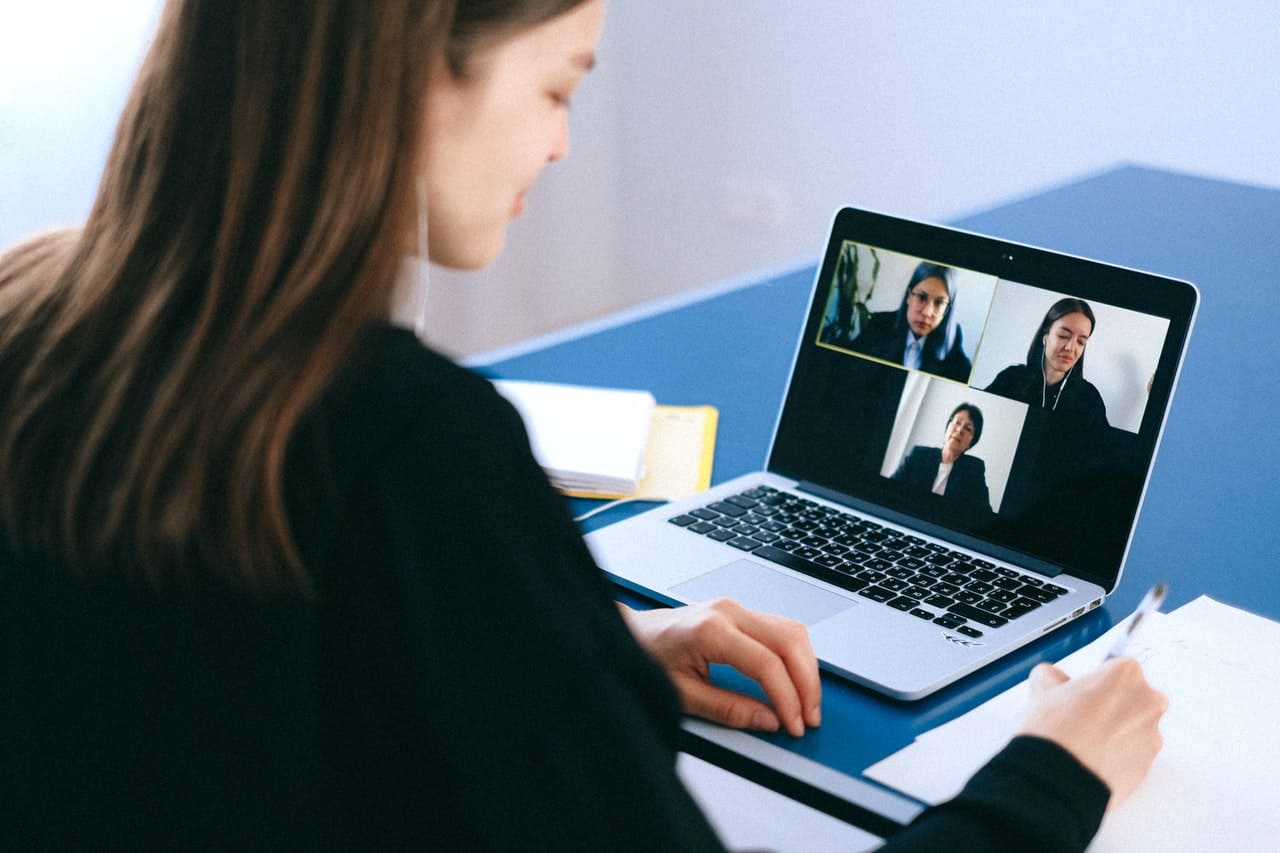 In 8th place, we have WhatsApp, one of the most popular voice, text, and video communication services available for smartphones. WhatsApp can hold video calls with up to 4 people at a time, but this may not be sufficient for some teams. Additionally, users can't make video calls with their PCs which may cause problems if the field service experts are located in a centralised control hub.
Regarding in-call functionalities, WhatsApp users have access to basic messaging tools. They can share text messages, pictures, music, and voice notes. These limited options, however, are not sufficiently useful for a technical, field service solution.
In our penultimate slot, we have FaceTime. FaceTime's video call system is directly integrated into Apple mobile phones. Therefore, it cannot be used with external platforms like Android or Windows. This is a massive barrier for a field service system since many people do not use Apple devices. Conversely, for Apple users, it is a quick and simple remote communications platform.
Additionally, FaceTime includes some options for in-call tools. With the picture-in-picture view, users can see what the other participants see of them. Callers can also switch between using their front and back cameras. This is a useful tool for field service operations so on-site technicians can show experts their surroundings if necessary. In conclusion, these functionalities are helpful for basic video calls and simple field service situations, but it might be difficult to troubleshoot complex problems with this platform.
Our final ranking goes to TeamViewer. TeamViewer boasts a remote control and file-sharing software. This app comes rounds out our top ten due to its variety of in-call features that are beneficial for field service needs.
TeamViewer's platform offers many basic functions including the ability to take screenshots, share documents, and share screens. In addition, this video conferencing software provides an in-call, virtual whiteboard with a set of collaboration tools. These features can be useful for providing remote assistance during field service communications.
TeamViewer lost points because it doesn't go beyond these features to offer any knowledge management or ticketing systems. Additionally, it cannot be customised. These elements are crucial to fulfilling the requirements of field service software.